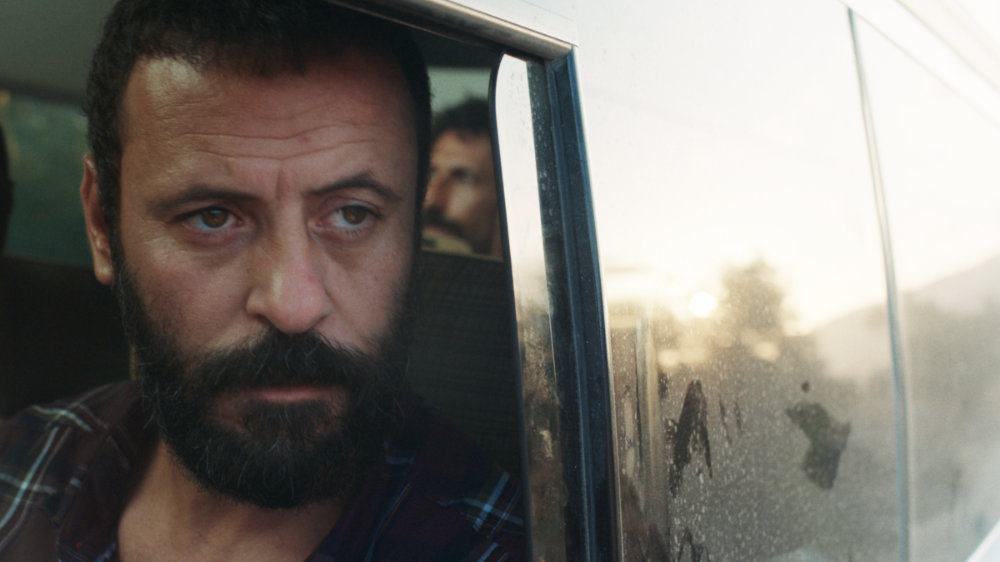 LPFF Launch at Leeds International Film Festival (LIFF)
Ameen Nayfeh 2020 97mins Palestine/ Jordan/ Qatar/ Italy/ Sweden
November 12, 2021 8:45 pm
November 14, 2021 1:15 pm
November 16, 2021 1:30 pm

Everyman Leeds, Level 4 Trinity, Albion Street, Leeds LS1 5AY
Tickets from Leeds International Film Festival website
A road movie set against the backdrop of a social and family drama, 200 Meters is the story of a Palestinian family separated by the barrier built by Israel on the West Bank and of a father's odyssey to reach his young son who has been injured in an accident on the other side of the Wall.
Mustafa (played by iconic Palestinian actor Ali Suliman, It Must Be Heaven) his wife Salwa (Lama Zreik, Lemon Tree) and their two children are an affectionate family. We see them in the privacy of their home, eating and playing together. However, when Salwa and the children climb into a car and drive off, it becomes apparent that they are forced to live 200 meters apart, on either side of the Wall.
One day, Mustafa gets a call every parent dreads: his son has had an accident. Rushing to cross the Israeli checkpoint, he is denied on a technicality and is forced to try and smuggle himself to the other side of the Wall in an increasingly desperate odyssey along the border.
200 Meters shows the impact of borders on the daily lives of thousands of Palestinians. But, after overcoming a million obstacles, it's Mustafa's liberating smile that leaves its mark on the viewer, a symbol of resistance, dignity and hope.