We are grateful for the support of our friends. These people are offering long standing support, encouragement, inspiration and wisdom.
Richard Burgon MP
Richard Burgon is a Labour Party MP for Leeds East. He is also the Shadow Secretary of State for Justice and Shadow Lord Chancellor.
"I'm proud to be a Friend of the Leeds Palestinian Film Festival. The Leeds Palestinian Film Festival helps to give a voice to Palestinians and, amongst other things, shows the day-to-day realities of life in the occupied territories. As someone who has visited the occupied territories in order to meet with, and listen to, Palestinians who suffer daily injustice at the hands of the Government of Israel, I believe initiatives like the Leeds Palestinian Film Festival are a vital part of linking us all through our common humanity."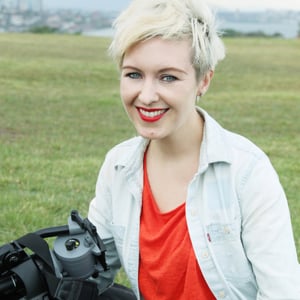 Daz Chandler
Daz Chandler is an award-winning Australian-born filmmaker and interdisciplinary storyteller. She's excited by material that challenges preconceived ideas, unpacks philosophical questions around life, death and identity or strives to create instances of social engagement, or points of connection between unlikely parties.
Passionate about human rights and inspired by the democratisation of media and the rise of independent and citizens' journalism, in 2008 she helped to establish Radio Lajee, an English language media project for young Palestinian refugees living in the occupied Palestinian Territories. Since then she has produced five works about occupied Palestine and is currently in post-production with a feature-length film which documents a coming-of-age story of a rebellious young woman born the year of the (so-called) Oslo Peace Process.
"It's a true pleasure to be a friend of the Leeds Palestinian Film Festival. I found it to be a vibrant and friendly meeting place of activists, artists and film enthusiasts – all united by an unwavering interest in human rights and a desire to learn more about one of the most frightful injustices of our time. Congratulations to the team for putting together such a compelling program and welcoming atmosphere."
Robert Cohen 
Robert Cohen is a writer and speaker on Israel/Palestine.
"I'm pleased to see the Leeds Palestinian Film Festival expanding its ambition reaching new audiences. Film has the power to tell stories, to educate and to inspire. These are the very same things needed to grow the global movement for Palestinian solidarity. So bring family and bring friends and be ready to become an activist for human rights."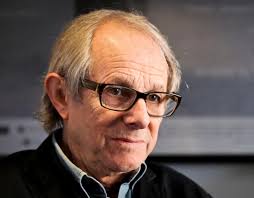 Ken Loach (Film Director)
A festival of Palestinian films will show how valuable cinema can be in bearing witness to one of the great causes of our times – the long campaign to free Palestine from its illegal occupation by Israel.  Oppression lives in the daily lives of people, from disruption of all that we think of as normal living, to the destruction of homes, schools and hospitals – and worst of all, to random shootings and death.  And inevitably, alongside the pain, I guess there will be moments of incongruous comedy too.
I'm sure you will enjoy these films, and come away determined to bring justice to the Palestinian people.
Dr Sarah Marusek
I am an American scholar and activist whose research focuses on theologies of liberation in the Middle East and beyond. I support the Palestine Film Festival because I understand the power of art and storytelling in creating social change. I think the medium of film is a particularly powerful, collective way to educate others about the plight that Palestinians continue to suffer. Having spent a considerable time working and living in the region, I also have first-hand knowledge of the injustices that Palestinians continue to face in the occupied territories and in refugee communities in the neighbouring countries. I am honoured to be a friend of the festival!
Michael Meadowcroft
Michael Meadowcroft has been involved in Liberal politics for sixty years.  He was a Leeds City Councillor for thirteen years before being elected to parliament in 1983 as the Liberal MP for West Leeds. In 1987 he was a member of a Liberal International delegation to the West Bank and Gaza which reported back on the imminence of the first intifada. In 1996 he was a member of the European Union's team for the elections to the Palestinian National Authority and became the mission's adviser on Jerusalem. Michael has written and spoken regularly on current political issues, not least on the illegal and intolerable actions of the Israeli government against the Palestinian people.
"Cinema has always been a powerful medium and film today still provides the opportunity to demonstrate vividly the reality of life under oppression. The Leeds Palestinian Film Festival deserves the widest possible audience."