September – October 2021
With inevitable regularity, Israel/Palestine emerge into the headlines.
Explore our special short programme to discover the very different reality the news media seldom reveal.
Our films and speakers uncover a diverse and creative Palestinian resistance that will surprise and inspire you.
We want you to feel as safe as possible at our screenings, so we will:
• restrict ticket numbers to make socially distanced seating available for all who want it
• make hand sanitisers readily available
• wear masks at the entrance and when circulating
• implement one-way systems where feasible
• maintain good ventilation
You can help by:
• buying tickets in advance or by card at the door (though we will take cash if needed)
• checking in with the NHS app when you arrive for track & trace
• wearing masks on entering or moving around the space
• staying away if you or anyone you live with has Covid symptoms
Behind the Headlines is supported by Film Hub North with National Lottery funding on behalf of the BFI Film Audience Network.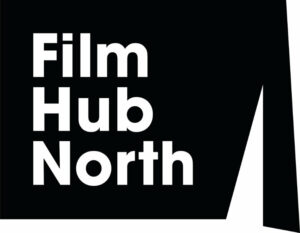 Our 2021 Festival returns in November – make sure you don't miss it by signing up for email alerts.
Leeds Palestinian Film Festival is a registered Community Interest Company.