Tickets are available on the door from 19:30; £6, Concessions £5 or Members £4
Proudly presented with Films at Heart
Disturbing the Peace is about people born into conflict, sworn to be enemies, who challenged their fate. The film follows everyday people who took extraordinary actions by standing for what they believe in, just like those who came before them.  The film challenges all of us to understand the narratives we live within, to look at our current roles in our societies, and to decide what role we are going to play in creating a more humane world, for all. It starts with our willingness to disturb the peace.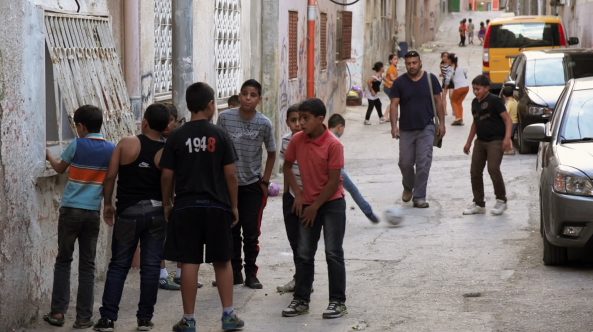 This is a story of the human potential unleashed when we stop participating in a story that no longer serves us. With the power of our convictions, we can take action to create new possibilities.
'Disturbing the Peace' follows former enemy combatants – Israeli soldiers from elite units and Palestinian fighters, many of whom served years in prison – who have joined together to challenge the status quo and say "enough".  The film reveals their transformational journeys from soldiers committed to armed battle to nonviolent peace activists, leading to the creation of combatants for peace.
Stephen Apkon &  Andrew Young, 2016, 86 mins, USA
Food and drinks are available at the lovely Assembly Bar and Kitchen at HEART