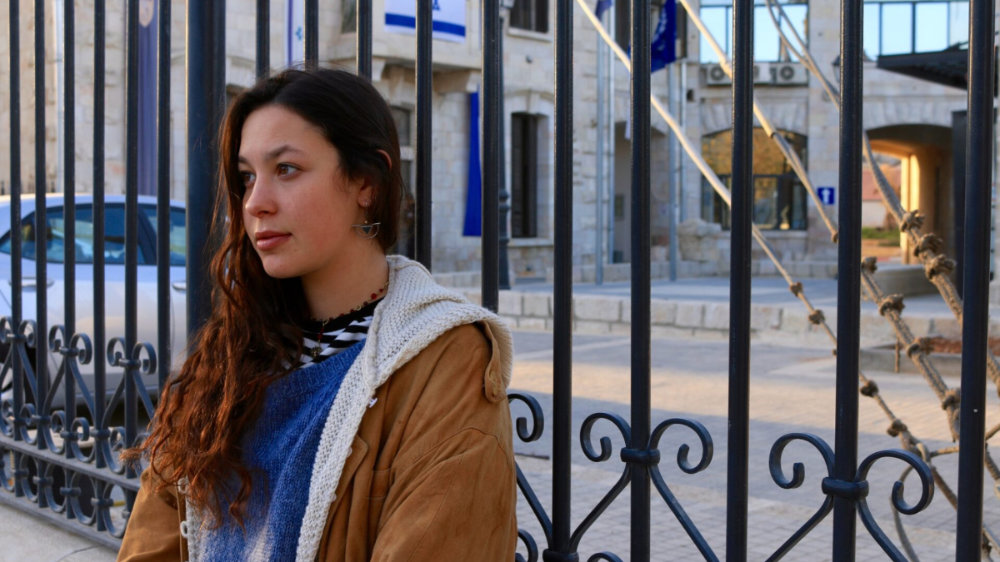 With the Leeds Pax Christi group and the Leeds Justice and Peace Commission
Molly Stuart (2019) 75mins, US
November 26, 2021 6:30 pm

Wheeler Hall, rear of St. Anne's Cathedral, LS2 8BE
Part of a double-bill with Checkpoint.
Free booking on Eventbrite.
Donations welcome on the door
Like most Israeli youth, Atalya is obligated to become a soldier and join the Israeli Defense Forces (IDF). However, determined to challenge this so-called right of passage, she questions the practises of her country's military and defiantly refuses this duty, ultimately facing imprisonment for her dissent.
In preparation for her jail sentence of indefinite length, Atalya begins visiting occupied territories and witnessing firsthand Palestinians being forced from their homes and seeing their lives destroyed. She is driven to connect with other objectors to lead and become a voice for those forced into the dated military requirements - her courage moving those around her to reconsider their own moral and political positions.
Objector follows Atalya to prison and beyond, offering a unique window into the Israeli-Palestinian conflict from the perspective of a young woman who seeks truth and takes a stand for justice.