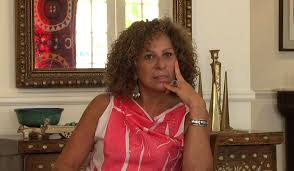 There was another chance to see this film which drew a full house at Seven Arts, Leeds, during the Festival in November 2018.
This amazing film chronicles the moving life stories of twelve resilient, articulate and determined Palestinian women from different walks of life,  all connected by the enduring thread of the ancient art of embroidery.
Carol Mansour, 2017, 78 minutes, Canada/Lebanon/Palestine
The film was followed by a Q&A with Deborah Mullins, Yorkshire textile artist, whose work is based around Palestine.
Entry price £5.
During the afternoon there is a stitching workshop and display with Deborah Mullins.