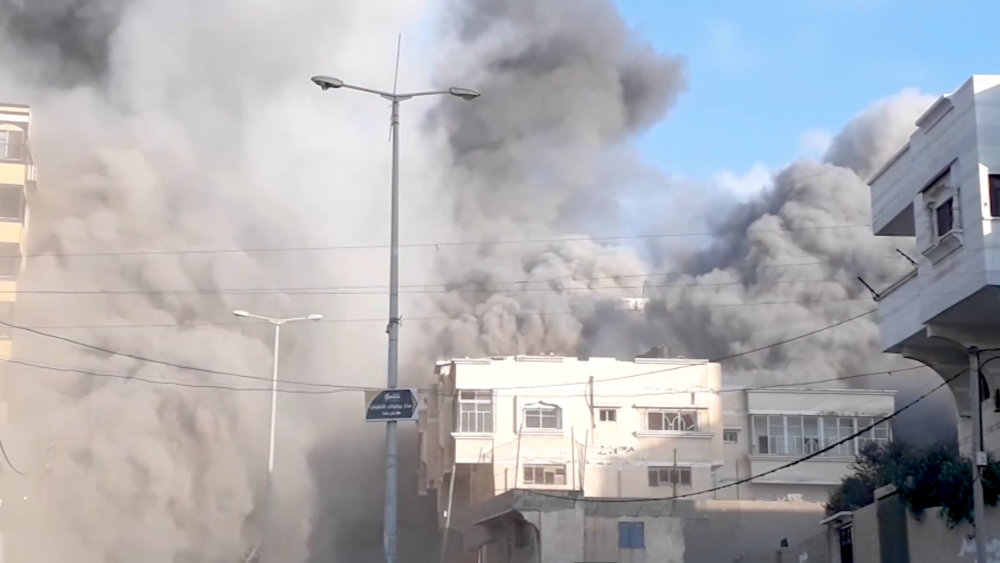 Part of the Anne Paq Season
Roger Hill (2021) 13mins
This film is free to view
Set in the al-Mishal Cultural Center in Gaza before it was destroyed by an Israeli airstrike on August 9, 2018, A Play Before The Bombs is a story that unfolds over a 4 year period.
The film follows Abeer Ahmed, a young woman growing up in the Jabaliya Refugee Camp, the largest refugee camp in Gaza, as she and the other members of her cast and crew prepare to put on a play that focuses on a Palestinian woman's right to receive an inheritance.
While the content of the play is tailored towards fostering a cultural discussion among Palestinians, neither the play nor the playhouse can escape the omnipresence of the Israeli siege on Gaza. A siege that shatters physical buildings as well as the hopes and dreams of the performers and community members who take refuge within the walls of al-Mishal in search of artistic fulfilment.
Anne Paq did part of the photography for this film.