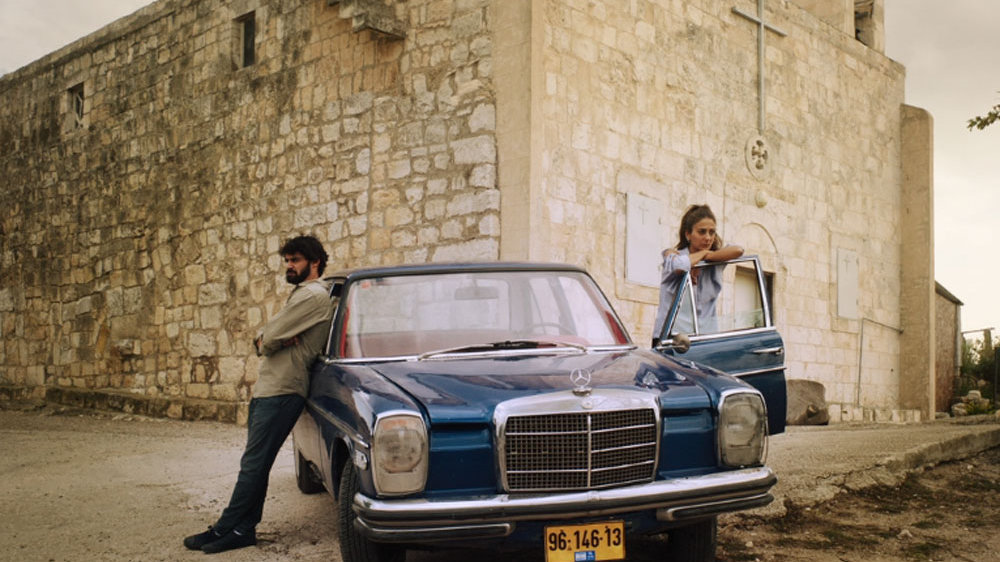 With Hyde Park Picture House
Najwa Najjar (2019) 92mins, Palestine/Iceland/Luxembourg
November 22, 2021 6:00 pm

The Pyramid Theatre at Leeds University Union, Lifton Place, Leeds, LS2 9JZ
Tickets on the door or from Hyde Park Picture House's website
A young couple, Salma, a Palestinian from Nazareth, and her husband Tamer, the son of a famous revolutionary killed in Beirut, are going through steps to get divorced. However, when Tamer uncovers the staggering discovery about his father's love affair with an Iraqi Jew in the 1950s, the couple embark on an emotional road trip exploring the loss and betrayal of the past, and of themselves.
They have just 72 hours before Tamer's permit into Nazareth expires, in which time they have to find his father's lover, retrieve their necessary documents and return to the West Bank to ensure their divorce can be finalised.
Reflecting on Palestine's recent history and contemporary struggles, Between Heaven and Earth explores love with and without boundaries, alongside presenting a thoroughly refreshing visual style complemented by a distinguishable soundtrack of modern Arab music.