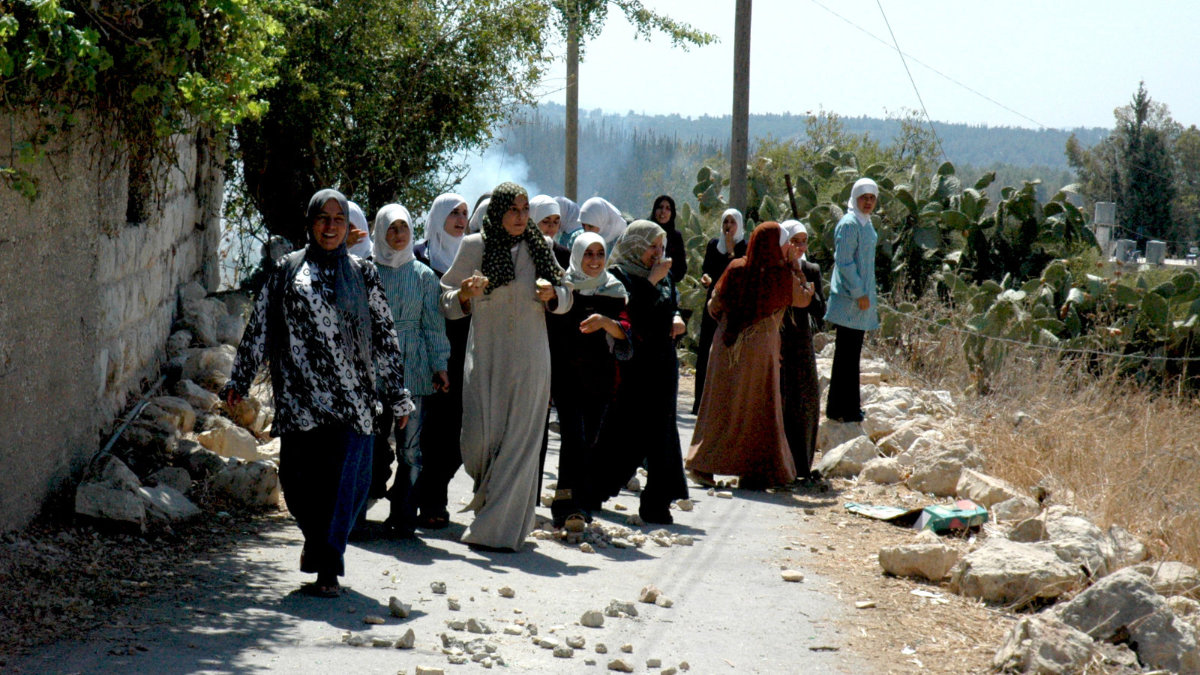 Director: Julia Bacha
Release year:
Length: 1h 22 mins
Arabic with English Subtitles
Budrus is an award-winning documentary film about Palestinian community organiser, Ayed Morrar, who unites Palestinian political factions and invites Israeli supporters to join an unarmed movement to save his village of Budrus from destruction by Israel's Separation Barrier. Success eludes them until his 15-year-old daughter, Iltezam, launches a women's contingent that quickly moves to the front lines. Struggling side by side, father and daughter unleash an inspiring, yet little-known, movement in the Occupied Palestinian Territories that is still gaining ground today. In an action-filled documentary chronicling this movement from its infancy, Budrus shines a light on people who choose nonviolent strategies to confront a threat. While this film is about one Palestinian village, it tells a much bigger story about what is possible in the Middle East.
Julia Bacha is the creative director at Just Vision, an organization that uses film and multimedia storytelling to foster constructive conversations on some of the most divisive issues of our times.
She started her filmmaking career writing and editing Control Room (2004), a documentary about the inner workings of the Arab satellite television channel Al Jazeera. She then wrote and co-directed Encounter Point (2006) and directed Budrus (2009), both stories of courageous bridge-building between Palestinians and Israelis in a highly volatile environment. Most recently, Julia directed Naila and the Uprising (2017).
Julia's work has been exhibited at the Sundance, Berlin and Tribeca Film Festivals, broadcast on the BBC, HBO and Al Jazeera and screened at widely diverse settings, from Palestinian refugee camps and villages to the halls of the American Congress and European Parliament. Her TED talk, Pay Attention to Nonviolence was selected as one of the best talks of 2011 by the TED curators and has been viewed by over half a million people worldwide.
An eye-opener
The Guardian
For those who despair of ever seeing peace in the Middle East, Budrus offers both sobering and cheering evidence that progress is possible
Washington Post