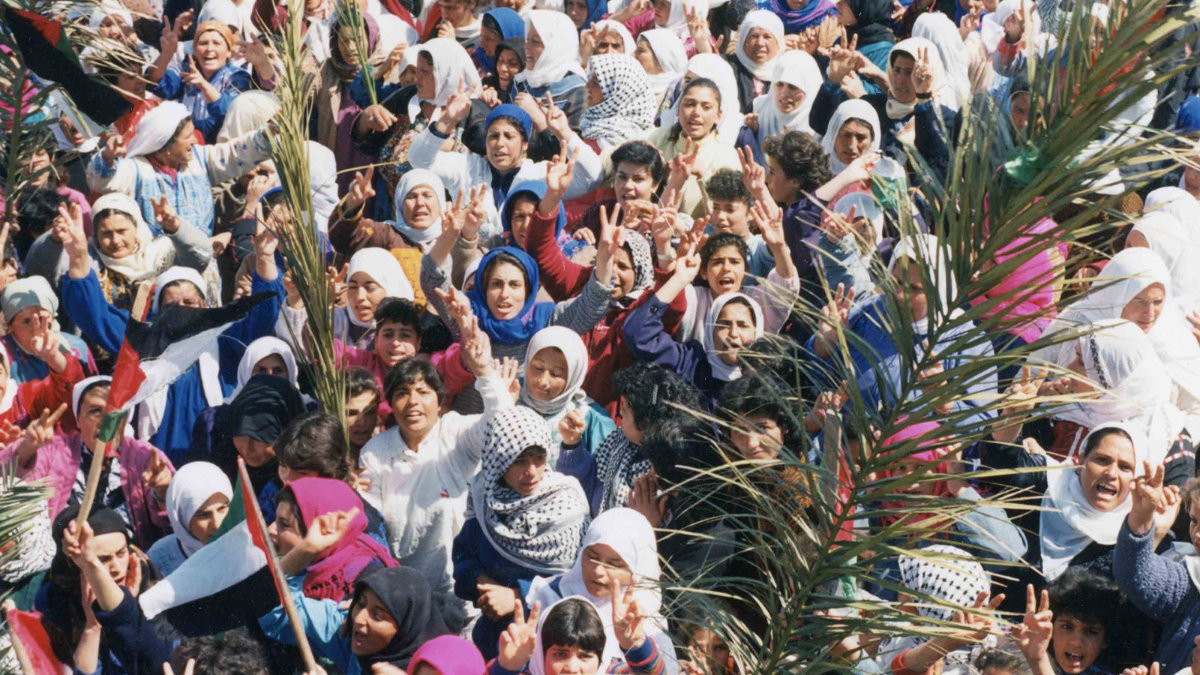 Director: Julia Bacha
Release year:
Length: 1h 16 mins
Arabic with English Subtitles
When a nation-wide uprising breaks out in the Occupied Palestinian Territories, a young woman in Gaza must make a choice between love, family, and freedom. Undaunted, she embraces all three, joining a clandestine network of women in a movement that forces the world to recognize the Palestinian right to self-determination for the first time. Naila and the Uprising chronicles the remarkable journey of Naila Ayesh and a fierce community of women at the frontlines, whose stories weave through the most vibrant, nonviolent mobilisation in Palestinian history – the First Intifada in the late 1980s. Using evocative animation, intimate interviews, and exclusive archival footage, this film brings out of anonymity the courageous women activists who have remained on the margins of history - until now.
Julia Bacha is the creative director at Just Vision, an organization that uses film and multimedia storytelling to foster constructive conversations on some of the most divisive issues of our times.
She started her filmmaking career writing and editing Control Room (2004), a documentary about the inner workings of the Arab satellite television channel Al Jazeera. She then wrote and co-directed Encounter Point (2006) and directed Budrus (2009), both stories of courageous bridge-building between Palestinians and Israelis in a highly volatile environment. Most recently, Julia directed Naila and the Uprising (2017).
Julia's work has been exhibited at the Sundance, Berlin and Tribeca Film Festivals, broadcast on the BBC, HBO and Al Jazeera and screened at widely diverse settings, from Palestinian refugee camps and villages to the halls of the American Congress and European Parliament. Her TED talk, Pay Attention to Nonviolence was selected as one of the best talks of 2011 by the TED curators and has been viewed by over half a million people worldwide.
Women have consistently been a part of influential social movements coming out of the Middle East, but time and again, the cameras focus on armed men
Julia Bacha