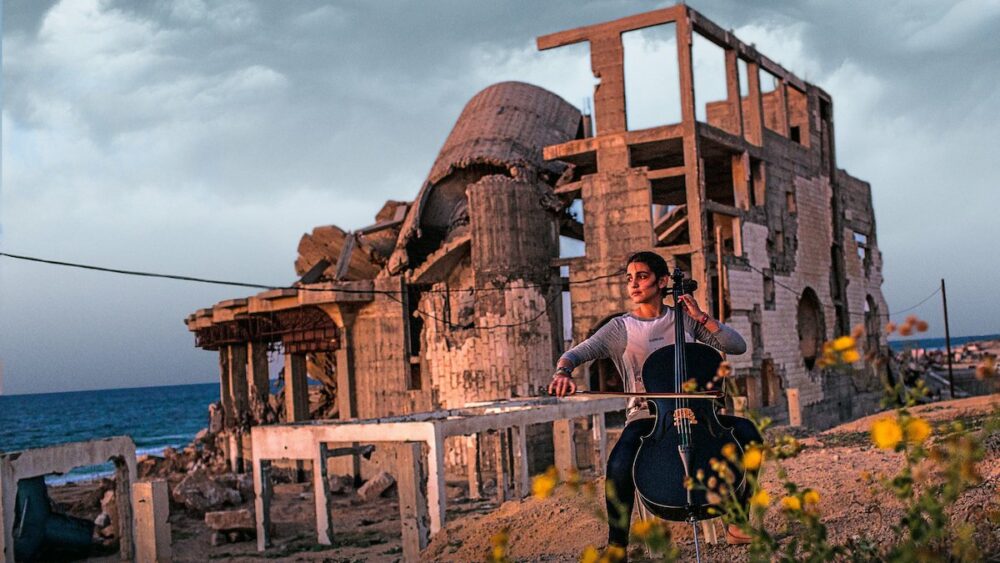 Holbeck Working Men's Club LS11 9QX
Film and Speaker
Garry Keane & Andrew McConnell (2019) 92mins, UK
This beautifully crafted 2019 film is a cinematic journey through Gaza. It offers an intimate portrait of everyday people leading meaningful lives beyond the chaos and rubble of the ongoing conflict.
Through the lives of these ordinary yet extraordinary characters the film brings us to a deeper understanding of the complexities of the region and the untold stories of its undocumented people. The film offers a rare chance to be immersed in the heart of Gaza and to get to know real people who inhabit it. We are introduced to Ahmad the humorous and candid taxi-driver with whom a teacher, a barber and student all share their dreams and daily predicaments. At the edge of the Mediterranean Sea, we meet 17-year-old Karma, dreaming of freedom but restricted by yet another wall.
The recent horrific and devastating bombardment of Gaza demonstrates just how fragile the landscape and infrastructure of the region remains. This film is a reminder that behind the headlines, hardship and violence there are real people trying to live their lives and whose stories reflect their humanity, resilience and courage.
Q&A panel chaired by Michael Meadowcroft, former Liberal MP for West Leeds and consistent advocate for Palestinian rights.

Also on the panel:

Jenny Lynn, Chair of Halifax Friends of Palestine and Labour Councillor in Halifax

Othman Sakallah, who came to the UK from Gaza in 2009 as an MA student and now works in Calderdale as a support worker with refugees. He represents the struggle and resilience of the Palestinian people.