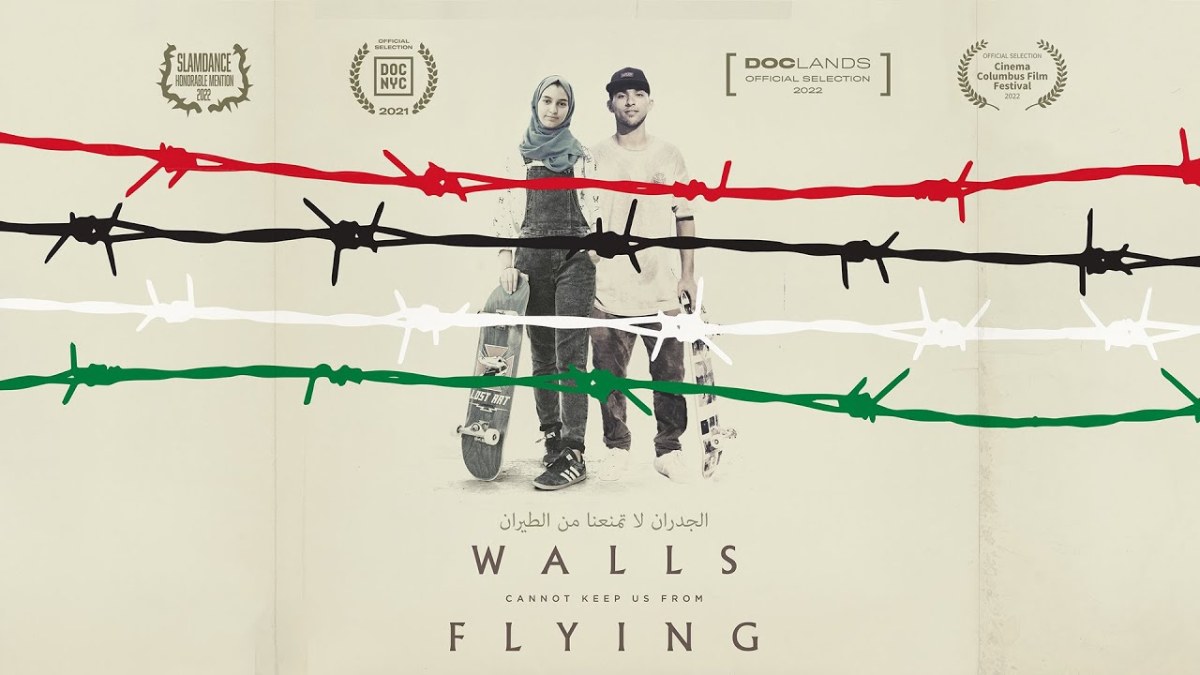 Sometimes we Skate: يوم الك ويوم عليك
Film and Speaker and Music
In collaboration with @souqsounds
This event looks at a growing sub-culture in Palestine – skateboarding. Over the last few years, skateboarding has become increasingly important to the lives of young people in occupation.
In the film "Walls Cannot Keep Us From Flying '' (Dir. Jonathan Mehring 2021) Omar and Yasmeen, like many other young people in Palestine, face obstacles of the Israeli occupation, but both are determined to make the best of life as they understand it. They do this by riding their skateboards, and encouraging others to do the same. The film is a glimpse into the role of skateboarding in Palestine today. The last few years has seen the rise of skate parks built by volunteers from around the world, with the aim of enhancing the lives of young people.
Before the film, Dr Dani Abulhawa will set the context by presenting on Palestinian art-making, skateboard culture, and the impact of
Skatepal
, a non-profit organisation supporting communities throughout Palestine, promoting the social, health and wellbeing benefits of skateboarding to enhance the lives of local youth.
Following the film, Dr Abulhawa will facilitate an in-conversation with Omar and Yasmeen from the film, alongside Skatepal - looking at why skateboarding in particular has garnered so much attention, and what the future of skate culture looks like.